Canadian Rocky Mountain Resorts
Visually-Stunning Website Elevates Canadian Rocky Mountain Lodging and Dining Experiences
Canadian Rocky Mountain Resorts (CRMR) is a lodging and restaurant company dedicated to excellence in customer satisfaction while providing memorable experiences in the Canadian Rockies of Banff and Lake Louise, Alberta, Field, and British Columbia. They are committed to providing world-class dining, hospitality and service to visitors and guests, with a focus on superior customer service and a dedication to sourcing local and all-natural products.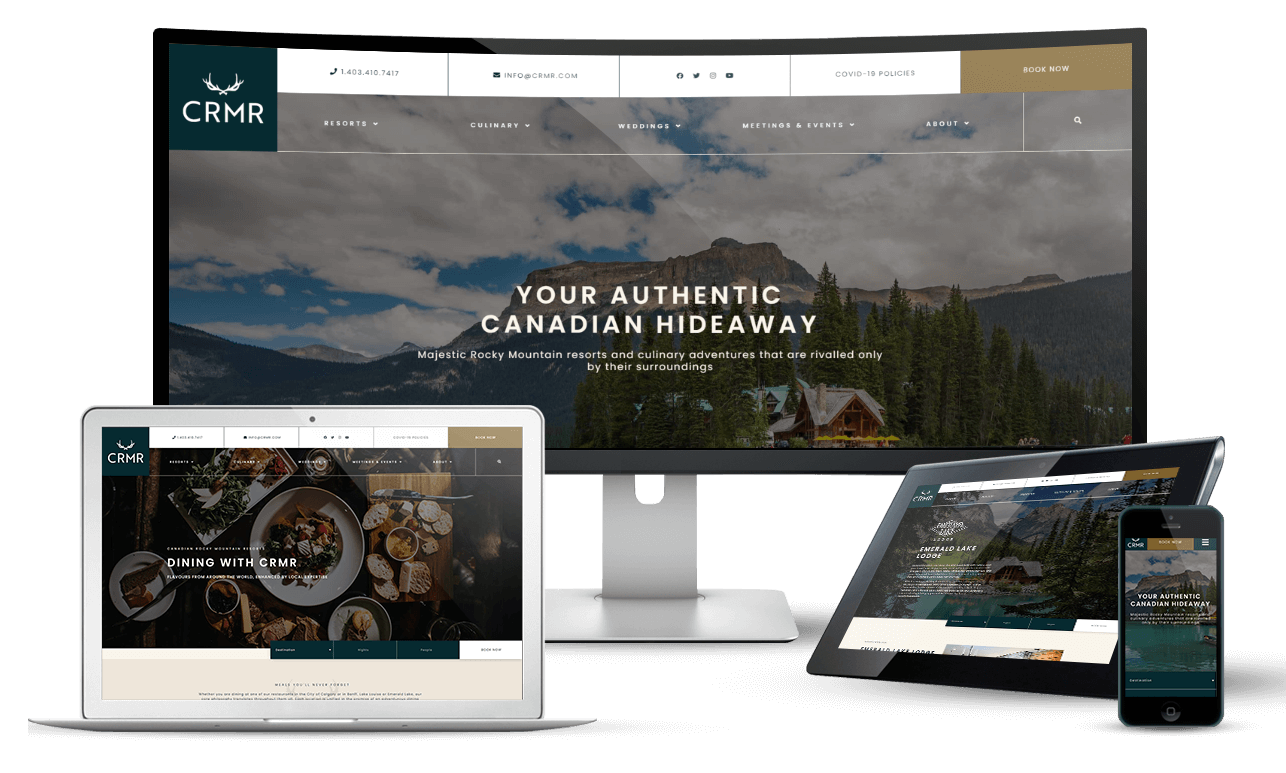 Canadian Rocky Mountain Resorts wanted a user-friendly, refined, creative and image-based web platform easy for any user to navigate. CRMR wanted to move away from their previous copy-heavy website and move more towards what their guests were looking for, an epic imagery of bucket list worthy destinations.
The Barrel team designed and developed a highly functional, visually stunning and easy to navigate website with the goal of attracting more national and international tourists, as well as helping potential customers get excited about their stay at one of CRMR's lodges and restaurants. Barrel designed a vibrant and visually-stunning website that highlights the beauty of the Canadian Rockies, and positions CRMR as a top-travel destination in Western Canada. The team also seamlessly integrated the site into CRMR's existing booking system, MiFidelio.